HD SPORT-SUITE™ High Definition Golf™, the World's Most Amazing Golf Simulator, pioneered computer vision technology in the golf simulation industry. Spectacular photo-realistic capabilities capture the true beauty of some of the world's most renowned golf courses. Additional games to play besides golf.
Great fun for individual rounds, groups, birthday parties and corporate team building.

DJ's DUGOUT DOWNTOWN
1003 Capitol Avenue, Omaha, NE 68102
Call 402-763-9974 to Reserve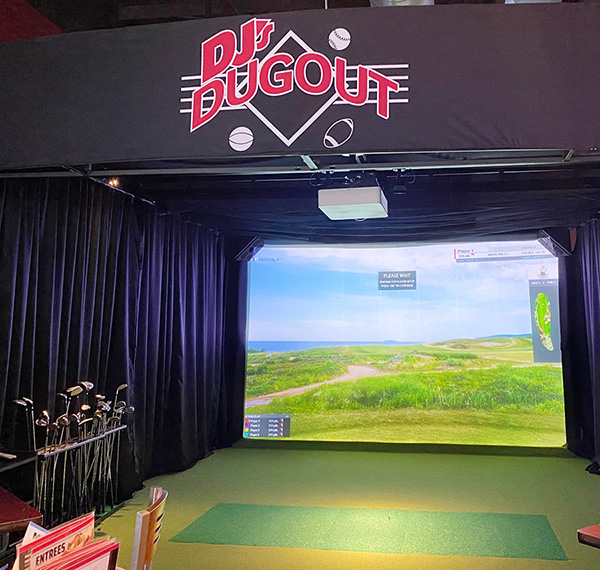 Large Party Package #1: $350
Accomodates up to 20 players.
3 Hours of HD Simulator
Choice of 3 Catered Party Trays: Buffalo Dip,
Veggie Tray, Wings (50), Egg Rolls, Ravioli,
Pretzel Bites or Meatballs

 
Large Party Package #2: $550
Accomodates up to 35 players.
4 Hours of HD Simulator
Choice of 5 Catered Party Trays: Buffalo Dip,
Veggie Tray, Wings (50), Egg Rolls, Ravioli,
Pretzel Bites or Meatballs